Last Updated on August 24, 2021
SolidCleaner LEEL CPAP cleaner is a device that is used to sanitize a CPAP machine to keep it clean and safe. You likely know it's essential to keep your CPAP machine clean if you want it to remain effective. Thus, SolidCleaner LEEL CPAP cleaner automatically works to eliminate bacteria and viruses from all your gear.
Those who use the CPAP machine must keep in mind that having a dirty CPAP OR BiPAP machine can have an adverse effect on health; it also reduces the lifespan of your CPAP machine and voids the warranty. Hence you can use SolidCleaner LEEL CPAP cleaner to prevent these problems and remain safe.
👉👉👉 Read How do We Test CPAP Sanitizers 👈👈👈
How to Use the SolidCleaner LEEL CPAP cleaner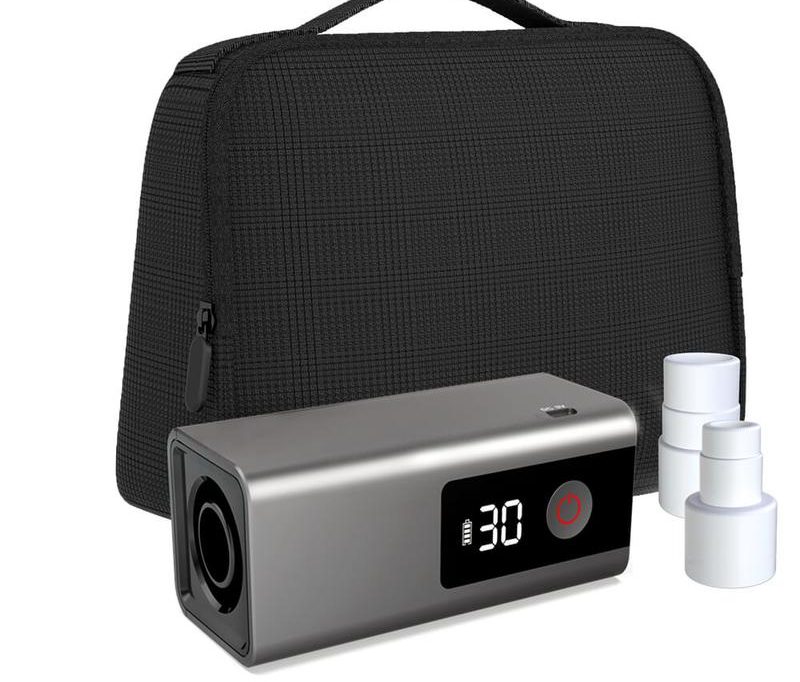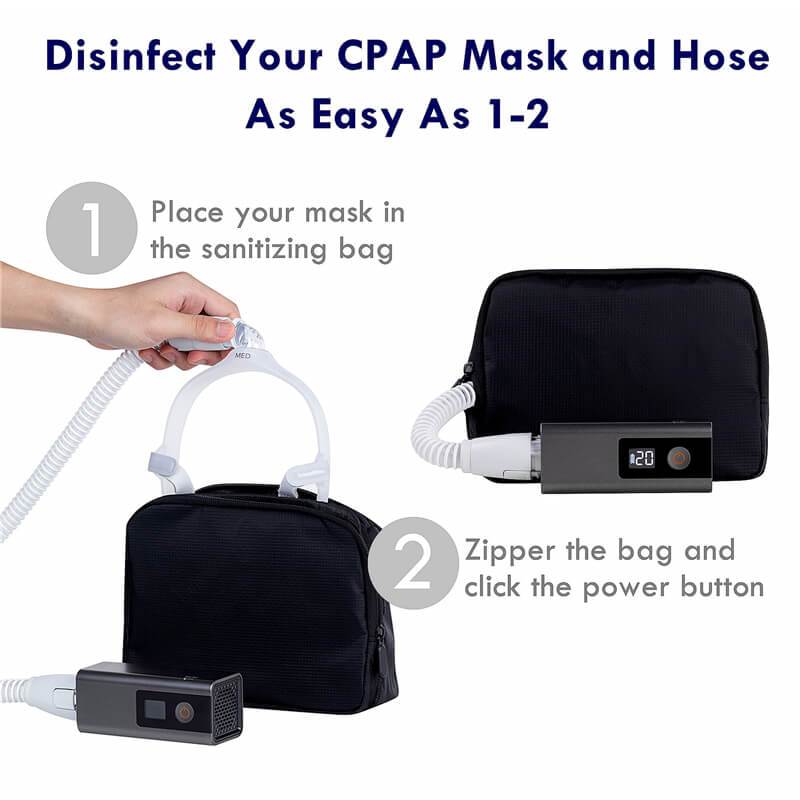 You'll find the SolidCleaner LEEL device exceptionally easy to operate.
First, find the one-button start that automatically shuts off as soon as the sanitizing process is complete
Disconnect the CPAP hose from the CPAP machine before using the O3 device to connect the hose's CPAP end
Enclose your full face nasal mask and water chamber using the travel bag
Press the power button for some 3 seconds and hold until the buzzer beeps; the LED display will indicate 30 (meaning that the 30-minute disinfecting cycle is just starting)
Immediately the 30-minute cycle is completed, the device will automatically sound off with five beeps and shut off; the LED display will also disappear
To ensure the odor disappears, wait for 30 to 60 minutes before using your CPAP mask
Key Features of SolidCleaner LEEL CPAP cleaner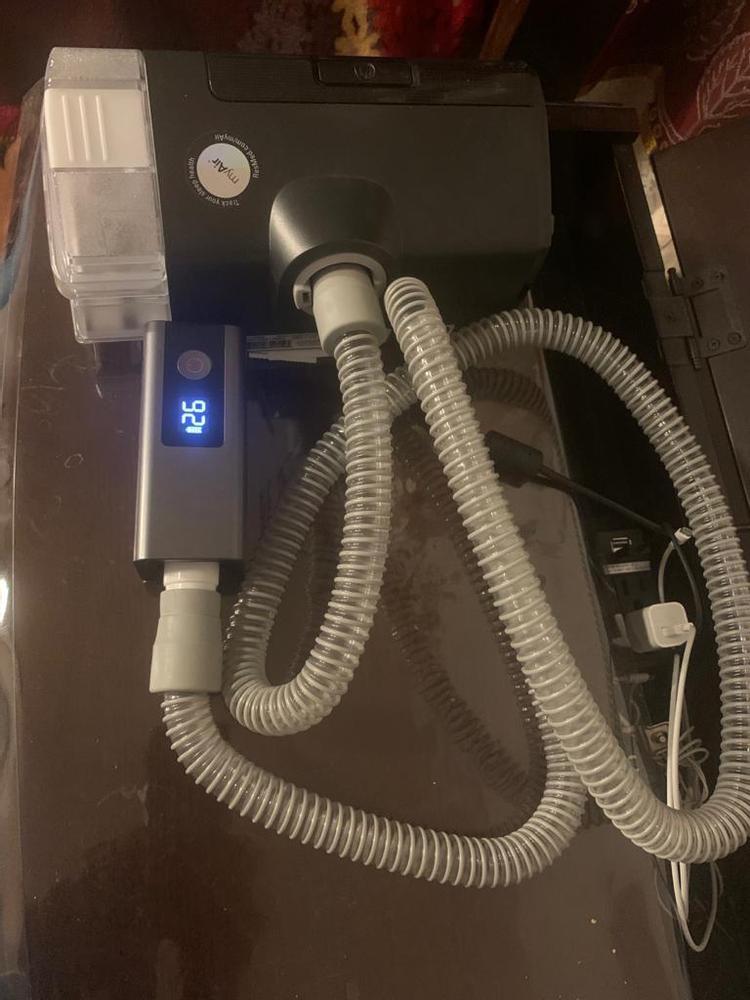 Universal Compatibility: Solid kit is designed with 15&22mm universal hose adapters. These are compatible with most brands of sleep devices on the market
Two- Mode working cycle: The device is designed with a 2-mode single click (20 or 30 minutes) automatic shut-off to indicate when the cycle is finished. Its powerful LED display shows you the timer and the percentage of power left
Effectively Eliminates Odor: The device's activated carbon filters can absorb any unpleasant smell, letting you enjoy the fresh air
Long-Lasting Battery: The device comes with a built-in 2600mAh high-capacity battery. This can provide approximately 10-12 working cycles with a single charge. The Type-C Charging system offers a speedy 3-hour charging.
What are the Pros/ Benefits of Using SolidCleaner LEEL CPAP cleaner?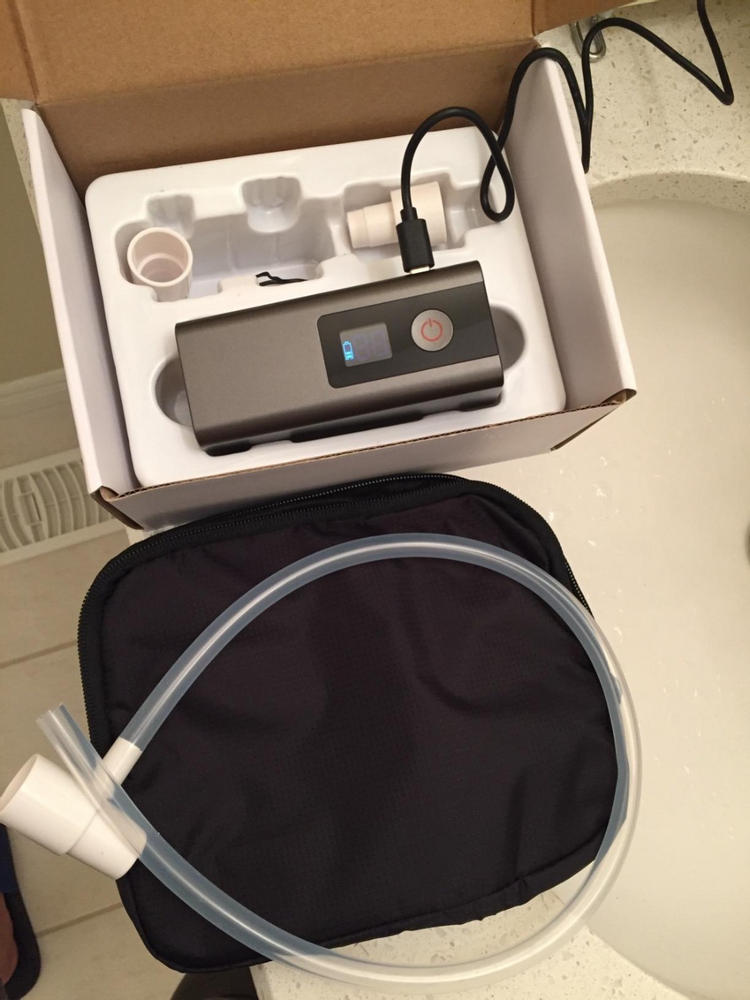 We'll let those who've used the device tell us. Here are some user reviews:
PAT C. (from the US) says:
I give SolidCleaner LEEL CPAP cleaner 5.0 out of 5 stars. I really love the device's updated Solid Portable Cleaning Kit. I also like the device's solid portable cleaning kit with its carbon filters.

I have used it for my Resmed CPAP machine.  I haven't noticed any odor after the cleaning is complete. The device is light and compact, quite easy to set up, and cleans my items within a short time.
Jblurch also gives SolidCleaner LEEL CPAP cleaner a 5-star rating.
He writes:
I can say this is a compact device for cleaning your CPAP. It's designed with nozzles that work with the ResMed AirMini; this means there's a clean connection. I really love using the unit for travel because you can clean with it several times without the need to recharge it.

Of course, I used the first version of this product. However, the improvements on the latest model mean it's better for use when I travel longer. Moreover, the LED display helps me understand the cycle I'm using and the minutes left on the cycle. I love it! I can now keep my machine and mask cleaner at home.
Len C says:
I just purchased the new SolidCleaner LEEL CPAP cleaner. The new model is somewhat similar to what I had earlier. But there are two significant improvements: When fully charged, I can operate the model for 10 cleaning cycles before recharging it.

Since there are one to two cleaning cycles per week, there was a challenge- tracking how many cycles are completed. With the new device, there's a battery status indicator. Hence, each time you complete a cleaning cycle, it indicates the battery's charge status. I no longer have to guess if the battery will die before I complete the cycle.
G Bailey also gives it a 5 star.
He says:
There's no need to spend hundreds of dollars to purchase a CPAP cleaner and sanitizer; SolidCleaner LEEL CPAP cleaner does it all; it even lets you know when the battery needs a recharge.

Whatever you want to use it with- you only have to plug it into a USB outlet. It cleans so well! And whenever you need the customer service- you'll find it excellent. I'm really satisfied with my SolidCleaner LEEL CPAP cleaner.
Brent Sedlar says:
I give it a 5-star. Good cleaner and I'm happy the beeper isn't so loud on this device. I received the product real fast. The kit was complete and worked as promised. The nicest part is that the beeper on this version wasn't as loud as the device I previously bought 2 years back. Further,, the filter element decently eliminates any smell or odor.
What Do Users Say about the Downside/ Drawbacks of SolidCleaner LEEL CPAP?
Beely gives the product 3 out 5.
He says:
Beware! The product doesn't come with a T hose adapter. It works as advertised, but I guess I should've read the fine print before purchasing. The T adapter generally allows users to clean the mask and the machine simultaneously.

I only discovered later that I needed to purchase the adapter separately for a whopping $15—what a rip-off for a mere tiny piece of plastic. I know of similar units on sale around- and the units INCLUDE it!
But Kristal I Clugston gives us the larger picture:
I give it 5 out of 5. No need to use anything else. I love the easy-to-use cleaner. My kit didn't come with a T-connector. The company graciously sent me at no extra cost. And I received my connector within 2 days. It makes the entire cleaning process more convenient. I really thank you a lot.
Conclusion
SolidCLEANER CPAP cleaner is among the first CPAP cleaning devices that come with a portable-dual working mode feature. This disinfecting unit can be used for both domestic, travel, and other uses.
If you use CPAP treatment, you can try using SolidCleaner LEEL as a daily disinfector whenever you're unable to adhere to the usual daily cleaning routine or whenever you desire to have a complementary disinfection system.
Do we recommend it? Yes! Many who have used the SolidCleaner LEEL CPAP cleaner are convinced the device works effectively with few downsides.